UPDATE   January 4th  2018
     WELCOME to 2018 and cddstamps.  We wish everyone a wonderful, happy and healthy 2018, and of course we hope it is a rewarding philatelic year for all readers. To help you make it a rewarding year please visit our online store. We now have over 35,000 listings, and that number is increasing, slowly I might add because as we list more we sell more. Wonderful news for us and even better for our customers who are adding to and improving their collections.  It also helps me add to my collection although finding the GB GV Downey Heads  stamps I need is quite challenging.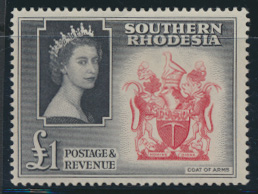 You can visit our store here  and  perhaps you will enjoy some of the recent BSAC and Southern Rhodesia issues we have just listed, to kick of 2018.   
The Hipstamp online portal, where you can find
cddstamps store
  now has - as I write - 757 sellers to choose from  - but we hope you will visit
cddstamps
just once.  We offer a wide selection of  GB and British Commonwealth,  no rubbish, (creases and really bad cancels as so often seen)  -  just look for yourself and please read our listing detail and recognise we offer quality descriptions and prices to match.  We think you will become a regular customer.  We are very proud to say that 5 out of 10 orders are from repeat customers. What is nice for us is that number has actually decreased  over 2017 as we have seen an increase in new customers, who then become repeat customers. Please enjoy visiting cddstamps  
online store
 and have confidence that we offer stamps to meet your budget: we offer many stamps that most dealers do not have and at competitive prices, with no cheeky extra charge for each extra stamp purchased and of course free postage on orders over USD $35, which when you buy three or 4 really nice quality and difficult to find stamps is easily reached. Just a reminder, you can see all the countries we stock  
here
.  We hope you have time to look and find what you need to fill a few gaps in your collection. Enjoy your philately,    ............. Lets all have a great 2018     .....  Michael
cddstamps.com     
c
ommemorative 
d
efinitive 
d
ecimal 
stamps