UPDATE 3rd October 2016 :   Welcome to  CDDSTAMPS  website    After a busy September we now have over 23,500 listings in the Online Store .   You can find us  at Hipstamp.com  as CDDSTAMPS  or click this link  to go directly to the store.
SPECIAL OFFER until October 5th –  All orders from the online store will receive a free pair of cddstamps tweezers – the same ones we use everyday.  These will be mailed after 6th October, separate from the order.  We have three pairs of tweezers on our desk;  one or two are often lost in papers !!  You can always use an extra pair we think. Anyway, they are free to every customer on orders between now and October 5th.  Place three orders and get three pairs of tweezers, perhaps give one to a friend or your local stamp club.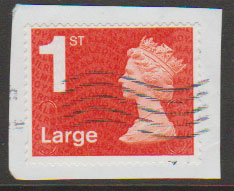 We now have over 10,000 GB listings and over 13,000 British Commonwealth listings. Recent additions to the store include a comprehensive offering of GB Security Machins from 2012 through 2015, including the Vermillion large and small 1st Class issues; All on piece of course as they are  adhesives and with security slits and we never try to soak do we!    We also loaded some lovely Grenada George V and George VI with plenty of perforation variations to help you fill a few gaps in your collection.  And, we added Malta and Bermuda George V and GVI and some more Guernsey.
If you click  "Online Store" from the top menu you will see all the countries we stock with the quantity available   The links are now updated to go direct to those stamps in the Hipstamp Store.
Please enjoy looking at the extra 5000 GB listings we have added in the past few months, some excellent postmark material as we believe collectors want stamps with year of issue, or close to year of issue cancels,  many perf and watermarks, Mint and Used, sets and singles, some Gutter pairs and blocks as well.
cddstamps appreciates there are many quality sellers to chose from across the internet, but we ask, please try us just once and see for yourself why we are proud of the fact we get so many repeat customers.
Click here to go directly to the new online store then just type a key word or SG number in the "Search Keyword" field   We hope we have what you are looking for.
Best wishes, Michael
cddstamps.com     commemorative definitive decimal stamps